Other experiences
I talked with others Efrei student about theirs accommodations. A lot of students chose London Solution thanks to advice from the "Bureau des élèves". Others choose other agencies for equivalent services. But some others solutions have been found:
Home Estate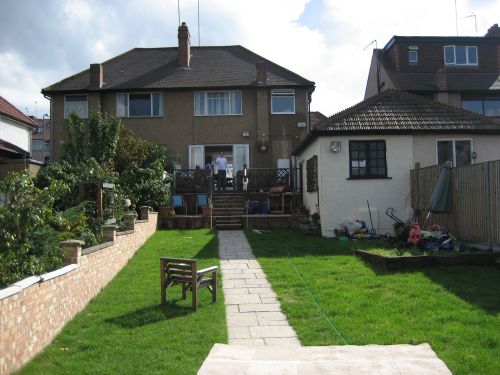 One group of friend made the decision to find an accommodation in the suburb for the same price as a flat in the center in London. Consequently, they lived three month in a quite beautiful English house, with traditional front and back garden, barbecue, large television, a room per person...
But there is an other side of the coin: they had to buy an monthly Oyster Card (almost 20 £ per week) in order to travel each day from their house to their work in the center of London.
Forgot friends?
The problem with all these solutions is the fact that you will be with your friends and you won't improve you English when you will be at home.
If you want to make a profit from your experience, you have to try to live with non French-speaking people. It is possible with agencies if you are in a flat with several rooms, and if you have chance.
The best solution to improve your English and discover a lot on British culture is to find a room in a family. Moreover, it is less expensive. The only problem in my mind is the lack of independency.
In other words, you have to choose between a profitable experience in term of knowledge, and a funnier one, but poorest in term of English improvement...